A massage therapist starting to practice has quite a few challenges, not the least of which is finding the right place to practice.
Options are multiple: gyms, tennis clubs, spas, medical offices, chiropractic, acupuncture or p.t. clinics, clients' homes, business conference rooms, hotels, chains, etc. Each has its advantages and drawbacks.
Sometimes the best option for newbie massage persons is to try as many locations as possible to determine where they would like to practice.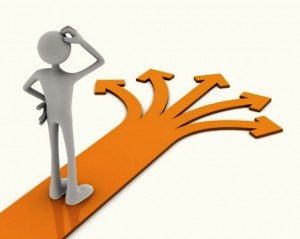 The important factor in these experiences is to truly work in each venue – give it your all to see if the dynamics of a happy practice are there.
When I speak with others about their sense of success or commitment to massage as a career, opinions often track back to their personal investment in making a venue work.
The conflicts often come in when the venue requires a therapist to work out of their personal comfort zone. When I hear statements like "I didn't get into massage to become a salesperson." Or "I don't think telling someone to come in once a week is ethical."
These statements are comforting to some because they allow therapists reasons to not expand their skills. Choices like this should point therapists to seek a different venue.
I encourage therapists to put their objections aside just in case they are missing an opportunity – maybe the venue would work for them if they were more adaptable or had other skills in the mix.
Ultimately the choices we make, much in life and in work, are based on what we are willing to try and how hard we are willing to work.