We had a wonderful time picking out decorations for my mother-in-law's 90th birthday party.
Pink table-covers, birthday lawn signs, a banner and bubble-making bottles, clean fun for all of us youngin's. We'll also be running around next weekend picking up a vanilla cake with white and pink frosting, tamales, sandwiches and the "Happy 90th" balloon. (Surprisingly popular, our cashier volunteered.)
All of which led me to ask Mom Mary the big question: To what to you attribute your long life?
Mom Mary looked at me quite surprised. "I have no idea. I'm just glad to be alive. I wish I felt better, though."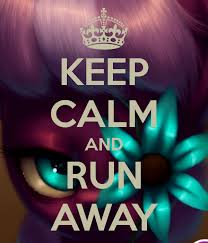 Ooh-yaah. Hey, with a massage therapist in the family, many people would assume Mom Mary has the feel-good covered. Well, other than the occasional emergency neck or shoulder massage, Mom Mary has begged off the family discount. (Double for blood relatives and spouse, Mom Mary free.)
Yet thinking about it, I have had several older folks who come in for massage regularly. And I am impressed. My oldest client was 103, a World War I veteran. I have given massage services to many people aged 70s to upper 90s.
As a member of the second coddled generation, the lucky ones who grew up with food, dental care, schools and an expectation of college, I get a good sampling of how my elders got into their golden years.
Wars. Prison Camps. D-Day. Epidemics. No food, no heat. No air conditioning. Religious genocide. Ethnic genocide. Is longevity produced by adversity? Or, to put it another way, does that which does not kill you make you stronger?
It makes me wonder how my generation through the much-too-much millennials will fare. Will we prick our fingers on our computers and die? Could we ever be tough enough to skip a gluten-free meal?
I think a massage certificate for Mom Mary is in order, perhaps a pedicure as well. You should get some credit for living long, well and in good humor.