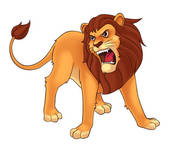 My client had tremendous pain – 12 on a scale of 10 – in the area between the shoulder blades. She begged for deep pressure massage, and that did lessen it temporarily. But after 2 days the pain remained a 12.
How many times has a client begged for a tough massage in hopes of relieving pain? And how many times has that solution been temporary at best?
Upon this client's return visit we had a talk. I explained that no amount of pressure would budge the pain pattern because it was originating from the front – the area where the rib cage meets the sternum — the costochondrals.
A leak had been discovered in her condo and a fairly heated fight had ensued with the homeowner's association over who was responsible. It was several weeks before repairs were finally done. My client had been breathing shallow, from fear of mold spores, and fear of a huge repair bill.
After many massages, therapists come to understand how fundamental relaxed breathing is to health. Clients who are stressed breathe less deeply; they develop problems over time from shallow patterns of breath.
My acupuncturist friends tell me that in terms of energy, the diaphragm is the bellows of the body. If it is tight or dysfunctional, the energy stagnates. Acupuncture looks to relieve the traffic jam and restore the diaphragm's natural movement.
If this seems technical or not applicable to most massages, think of the upper posterior serratus right at the apex of the shoulder and neck…how many times do people seek massage for distress in that area? I can't imagine the last time a new client didn't point to that spot.
Stress breath is what we treat whether we are doing basic Swedish or more complex massage techniques. It's all in the core of the body's energy.
My client, by the way, was much relieved by massage of the sternum, costochondrals and rib cage. (This is done with proper draping and avoiding the breast tissue.) Perhaps next time she might even let me massage the diaphragm.