Massage therapists are like musicians, athletes and dancers. We train, we practice, and yes, we ache.
Those of us who are in it for real are often playing despite pain. Therapists should be doing all kinds of things to stay in the game, from stretching icing and exercising. But like our musician and dancer friends we are often too busy doing lots of massages and working on our careers to do these things regularly.
Lately folks have wondered about the longevity of a massage therapist's career based on body mechanics. The stats are kind of miserable: Some newbies are out in three months. The average career is five years. The longer-lasting folks seem invincible but are not really.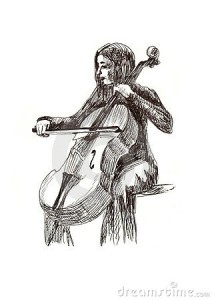 My long-timer buddies look fine but have complaints of tendonitis and numb appendages. In my observation, people who work out or do a cardio activity such as cycling seem to wear well. I will think that and then I see a friend out for six months after an accident on the bike.
I suspect there is no magic formula to surviving and thriving in a massage career, but I also suspect that some people leave their starting gates with their feet tied. Hyper-mobile thumbs, hips, shoulders don't do that well in time. Too stiff people seem to get by but have a lot of osteoarthritis. A long-time therapist friend (25 years) says it all comes down to whether she can play racquetball twice a week.
Well, we all have our goals/expectations.
The older and wiser therapist, has, hopefully learned. My exercise ball is in my living room; another is at the office. My racquetball-crazed friend has her Pilates reformer in her living room. Another has her own cold laser on the nightstand by the bed. How many ice packs can fit in a side-by-side fridge?
We all know the best prevention of all is massage, of course, and when therapists get a massage once a week they seem to do well. How many of us do it? How many of us pay for it?
My master plan is to continue to enjoy doing massages for a good while longer. That takes dedication to prevention. I feel like the musician who has made it to the symphony. I'd better take care of what I have so I don't have to retire before I am ready.
What is your strategy? Do you have one? Are you dedicated to prevention, the thing we tell all our clients about endlessly?