Most successful massage therapists come to a time in their careers when they think about going out on their own. They have worked in spas, medical offices or chain clinics and they have an itch to move out and become independent.
Then the question comes up. Why risk all in business? Why not seek out another therapist to partner with?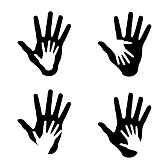 It's a natural question and the list of advantages sounds enticing. Half the workload, shared space, some extra hands to help.
I posed the question to my business advisers – a successful small businesswoman, an accountant, a private practice acupuncturist and an attorney: Would a partnership be a good idea?
Here's what they said:
Businesswoman: It sounds good at first, but partners often don't do half of the work. They don't want to clean, or they don't want to do books or pay for bookkeeping, or they want to take lots of time away from the business. Then when it comes to splitting profits, if there are any, they want half for less work. You will spend more time fighting about issues than just making decisions and implementing them.
Accountant: Partners are great if they have the same work ethic you have. I have never met someone with the same work ethic as me. I have seen people who blow things off if it is inconvenient, or worse, blow off the customers. I work alone.
Acupuncturist: I took on a partner in a real estate investment because I could not afford it on my own. The partner has been extremely difficult to work with. He was supposed to be a silent partner, with me managing the investment. He'll decide he needs to check on things and comes in and meddles. As soon as he causes problems with the employees, he disappears and leaves me to fix the problems he creates.
I have tried two times to buy him out. Even though it is a good deal for him, as he would get his investment back plus some appreciation, he has backed out at the last minute because he thinks he might be missing out on some money. I just want him out for my peace of mind.
Attorney: If more than half the people with all the best intentions in the world – who know each other intimately – cannot make marriages work, why would you think partnering with someone else would work?
I have to admit I wasn't prepared for a trip to the dark side of partnerships when I asked my experts. First, I was very glad I asked the question. Second, I took the partnership idea and sent it sailing into the circular file of doom.
Partners? It's a great idea. Has any massage therapist out there managed to make it work?